Clarke Quay is one of the interesting tourist attractions to visit. This location is adjacent to the Grand Hyatt Singapore. Clarke Quay is the center of nightlife in Singapore. This location is on the banks of the Singapore river. The location is very congested with cafes, bars, and nightclubs. So, it is not surprising that this area is called Singapore's sparkling nightlife spot
Relaxing at Clarke Quay is never boring. There are many choices of interesting entertainment venues. Uniquely, at Clarke Quay, you are prohibited from smoking.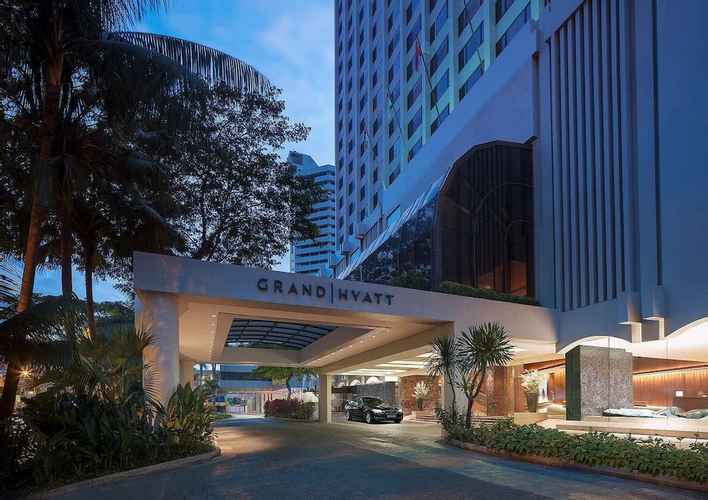 You don't have to drink when you're at Clarke Quay. You can just sit back and relax while enjoying the view of the Singapore river. The refreshing night air makes you more relaxed after a hard day's work.
You can sit here with friends while enjoying the healthy snacks that you prepare yourself. From Clarke Quay, you can also take the Singapore River Cruise which will take you along the Singapore River to Marina Bay and past the Merlion, Helix Bridge, and other magnificent buildings.
Not only that, you can take pictures here. Clarke Quay is one of the choices for young people who like photography to take pictures with the amazing Singapore river background. This place is one of the Instagramable places in Singapore.
Interested in enjoying the night here? You can rent a hotel nearby. You can also redeem Singapore Rediscover Vouchers to stay at this hotel which is close to Clarke Quay. This voucher expires on December 31, 2021. So, take this opportunity to stay at the hotel around Clarke Quay.
How to Get There
If you are interested in visiting Clarke Quay and doing interesting activities here, then make sure you include Clarke Quay in your itinerary.
So, how do you visit this place?
You can use a private vehicle. Take advantage of Google Maps to access the location. Also, make sure you know where to park your vehicle.
Use public transportation such as Grab Car or other online taxis. However, you have to be willing to spend more money to pay for a taxi.
You can use RT to go to various areas in Singapore, including visiting Clarke Quay as well. It is enough to take the MRT from the station closest to your location. You have to get off at Clarke Quay station. Choose the exit to the Singapore River. You will find entertainment venues as previously described.
Well, here, there is the Azabu Sabo Hokkaido Ice Cream which is very popular with visitors. So make sure you taste it too.
Also, make sure to gather all the necessary information before leaving for Clarke Quay, especially the way you get to the location so you don't get lost.
Obey the established rules such as not smoking in the designated area. Also, obey health protocols when visiting this place to stop the spread of COVID-19. Always carry hand sanitizer and wear a mask so that you avoid unwanted things.
Have a good vacation. Have fun with your friend and family in Singapore.